Christian Solidarity leadership was warned over a month ago about grave food shortages in parts of South Sudan by CSI's field personnel following a slave liberation action.
A famine alert has been issued by the UN and major aid agencies
"Famine has become a tragic reality in parts of South Sudan and our worst fears have been realized," says Serge Tissot, the representative in South Sudan of the UN's Food and Agricultural Organization.
Many families have exhausted every means they have to survive.
The announcement itself indicates that people are currently dying of hunger and in need of urgent help to survive.
At least 100,000 are facing starvation right now —
And one million children suffer from acute malnutrition.
Without help, many of these children won't live to see their next birthday.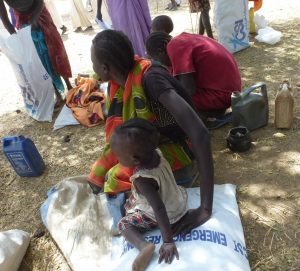 UN agencies warn that South Sudan is facing "unprecedented levels of food insecurity."
In the region where CSI operates, northern Bahr El Ghazal, recurring droughts have decimated crops.
As the lack of rainfall continues, the first sowing of 2017 will be dismal.  The hunger crisis is thus arising much earlier and is more deadly than many had anticipated.  And it is worsening dramatically by the day.
Northern Bahr al-Ghazal is particularly affected.  Already, many families in the region are lacking food and are threatened by acute malnutrition and starvation.
We need your help to save lives.  Please consider a generous gift TODAY to help provide sorghum grain — a 110-pound bag of sorghum can be purchased for a desperate, malnourished family for just $70.
CSI has had a continuous presence in northern Bahr al-Ghazal for twenty-two years.  In this region filled with survivors of genocide, jihad, and slavery, CSI is mobilizing to respond to this hunger crisis.
We are preparing to distribute 110-pound bags of sorghum grain to hungry families in Northern Bahr el-Ghazal.  The sorghum can be boiled as a porridge or ground into meal for bread — it is packed with nutrients and calories, so it can literally mean the difference between life and death for hungry children and families.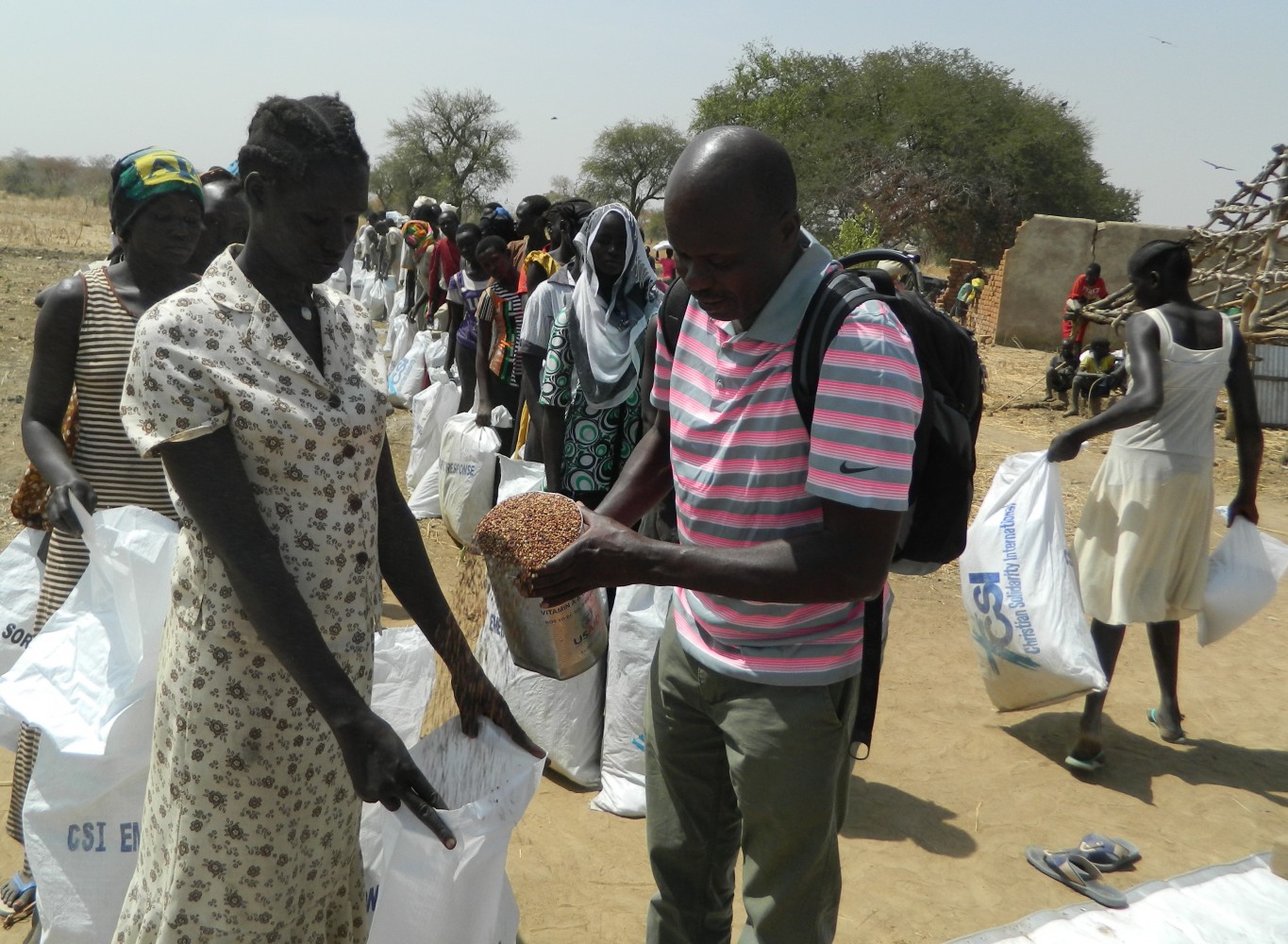 CSI is a small organization.  However, thanks to our low overhead and long-standing partnerships in South Sudan, we make an outsize difference -– but we depend on your gifts. Today, I ask you to consider a gift of at least $70 -– the price of a bag of sorghum, that can sustain a family through the famine. The more you give, the more people we can help.  Please pray for a swift end to the famine as you extend the compassionate hand of Christ to those in need today.
Respond as generously and quickly as you can.  Over a million people are hungry or starving.  Thank you for helping to save their lives.